"Home for Christmas" 16 x 20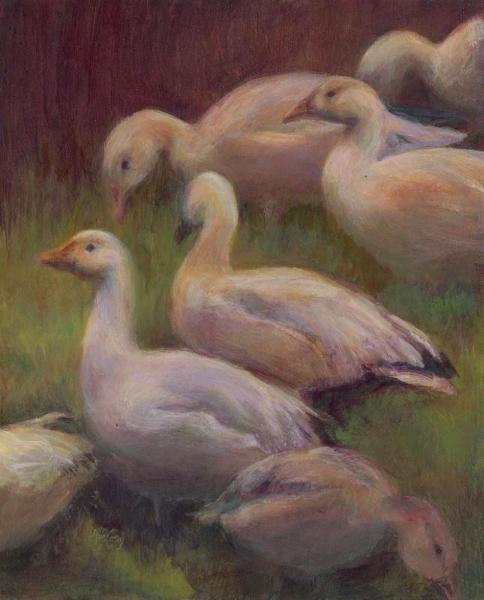 "Home for Christmas" 16 x 20
The snow geese migrate from their home in Siberia to the fields of the Skagit Valley during winter. I guess it is warm to them! I have gotten out of my car several times and taken resource pictures because I couldn't resist their friendly community as hundreds of them placidly ate and I thrilled at their wild power as they flew off as one when too disturbed.
I am pleased to say that this painting was jury selected for the 2010 Port Susan Snow Goose and Birding Festival poster. The Festival is held in Stanwood and Camano Island February 20th and 21st.
(Acrylic painting original by Ann Cory, 16 x 20" is available as well as giclees of various sizes).
Be the first to
post a comment
.