Our new granddaughter, Willow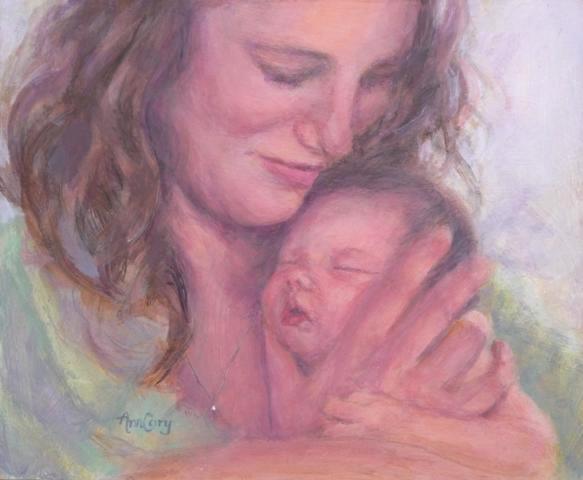 We have recently been blessed with a wonderful surprise visit by our son, Jed and his wife, Renae and their 2 month old daughter, Willow.
I have personally never been so surprised (because they now live in Indianapolis, Indiana.) It is a long story how they detoured to the West Coast on their way back from Christmas in Edmonton where Renae's parents and sister live. I was praying for their safe arrival back to Indianapolis over the long winter roads and came home that same night to find them in our living room ! ! ! Oh, sweet joy ! ! !
The painting I have done of Willow and Renae was from a hospital photo Jed took of them. It was as close as I could come without being there in person.
Our family is most blessed and happy to welcome Willow !


2 comments | Post comment

Congratulations and well wishes. Willow will probably be a fabulous artist like the rest of the family. Warm Regards to you all.
-- Susan Cohen Thompson, 2/9/12


what joy and the story of your surprise visit is a treasure!! Thank you for sharing and spreading the joy! much love to you all
-- Judith Broz Roed, 2/9/12


Previously published: